Cosmetic Body and Face Glue
Our promises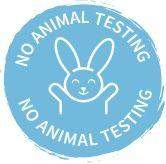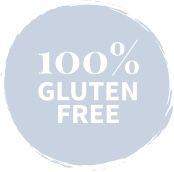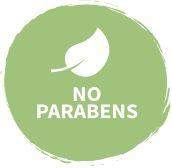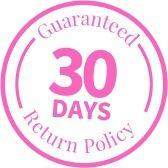 Details

Includes 1 tube of gentle body glue [0.25 oz] with soft doe foot applicator

Beautiful Vibrant Colors Last All Night with Minimal Fallout! Use with loose glitter as eyeshadow and eyeliner, as cheekbone highlighter, in your eyebrows or over lipstick.

Safe, High Quality, No Irritation! Cosmetic Grade means it's safe to use anywhere on the skin and body. Non-toxic and safe for kids.

Made in the USA, Paraben Free, Gluten Free, and Cruelty Free. WOOF!

Ingredients

Glue: Distilled Water, Polysorbate 20, Hydrolyzed Mucopolysaccharide, Carbomer 980, Potassium Hydroxide, Propylene Glycol, Phenoxyethanol

Tips & Tricks

Complete your eye look first before applying your foundation as working with glitter or shimmer products you will get some fall out.
learn how to
Apply Loose Glitter Like a Pro
frequently asked questions
What is meant by cosmetic grade?

Cosmetic grade glitter means it's safe to use anywhere on the body. It's a synthetic product that is cut from sheets and then polished so it won't hurt the eyes. That's the difference between cosmetic grade and craft glitter.

Does the glitter stay without glue?

The glitter is loose so it is best to use the glue when applying to your eyes. If you are applying to your body you could get away without using glue but it will eventually fall off or transfer if rubbed.

Glitter can be really messy; what can I do to prevent a mess?

We recommend using some sort of shadow shield. Some have a handle; others have an adhesive applied to them to keep your hands free.
What other junkees say!
"This is the fourth time I have ordered product from Beauty Junkees and I have been thrilled each time. Quick and responsive service and fantastic quality brushes. I now only use Beauty Junkee brushes because they are so soft and durable and for such great prices!"
-kristine
"I've made several purchases now from Beauty Junkees and I have yet to be disappointed at all. Fantastic products at very reasonable prices. Looking forward to purchasing their entire line of brushes and sponges!"
-shanna
"LOVE! This is my 3rd set of Beauty Junkees brushes I've bought and I cannot say enough GREAT things about them! VERY high quality and comparable to my Mac brushes!! And such an EXCELLENT value! Will purchase again!!"
-kelly
"Beauty Junkee's products are top notch! Love the brushes, I have bought several of them and they last forever. They are some of my daily go to's and will be buying many more."
-suz