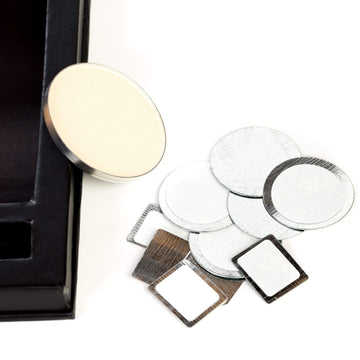 Depotting Metal Stickers - 20pc
Our promises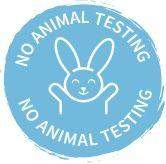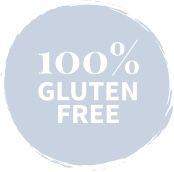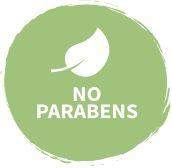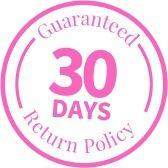 Details

Includes 20 metal stickers for aluminum pans (10 Round 25mm and 10 Rectangular 16mm x 13mm )

* Please Note that Makeup nor Magnetic Palette is NOT included. 

NON METALLIC PANS - Works great to make plastic or aluminum pans magnetic. Easy to apply.

QUICK & EASY! Simply peel off the paper from the back of the metal sticker to expose the strong adhesive. Apply adhesive side to the bottom of a non-magnetic makeup eyeshadow pan. Add to magnetic makeup pallete.

FYI THESE ARE NOT MAGNETS - These are metal stickers that respond to a magnetized surface. They adhere to a magnet surface such as a Magnetic Makeup Palette.

Be Unexpectedly Impressed!

Compares to Z palette

Tips & Tricks

Throw a pair of tweezer in your magnetic palette to have them handy for when a stray brow hair appears.
get a closer look at
The Magnetic Makeup Palette with Mirror
frequently asked questions
What other junkees say!
"This is the fourth time I have ordered product from Beauty Junkees and I have been thrilled each time. Quick and responsive service and fantastic quality brushes. I now only use Beauty Junkee brushes because they are so soft and durable and for such great prices!"
-kristine
"I've made several purchases now from Beauty Junkees and I have yet to be disappointed at all. Fantastic products at very reasonable prices. Looking forward to purchasing their entire line of brushes and sponges!"
-shanna
"LOVE! This is my 3rd set of Beauty Junkees brushes I've bought and I cannot say enough GREAT things about them! VERY high quality and comparable to my Mac brushes!! And such an EXCELLENT value! Will purchase again!!"
-kelly
"Beauty Junkee's products are top notch! Love the brushes, I have bought several of them and they last forever. They are some of my daily go to's and will be buying many more."
-suz