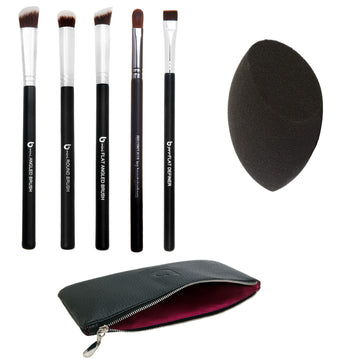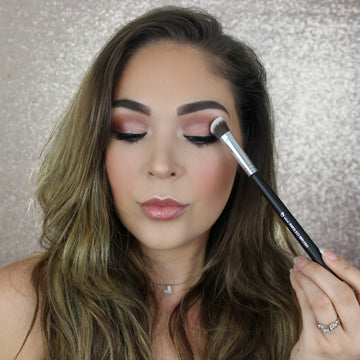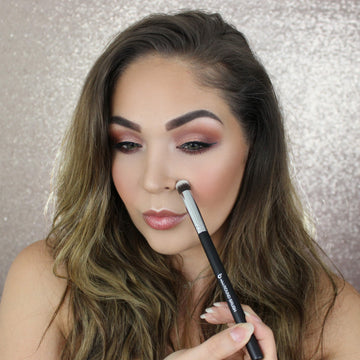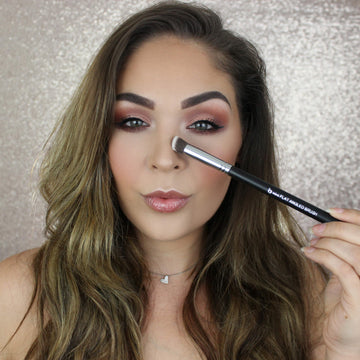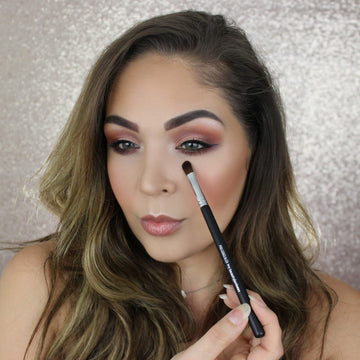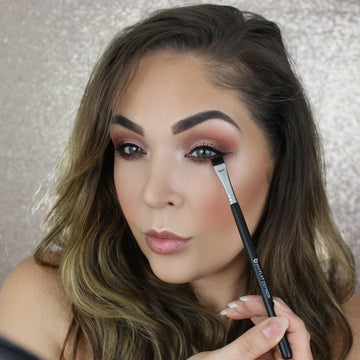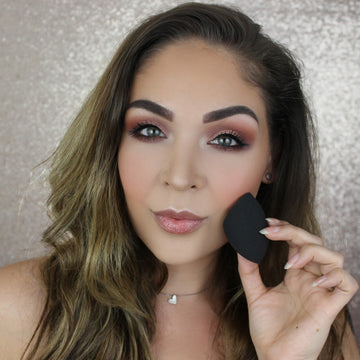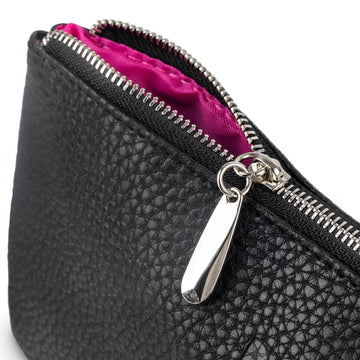 The Detail Set
Our promises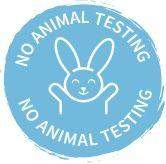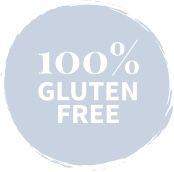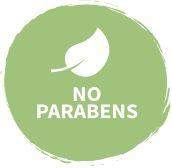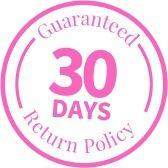 Details

Includes 3 mini Kabuki Makeup Brushes, 1 pro Concealer Makeup Brush, 1 pro Flat Definer Makeup Brush, 1 Black Contouring Makeup Sponge, and 1 Makeup Brush Case.

mini Round Kabuki: Perfect complement to mineral makeup concealer with fingertip like application.

mini Angled Kabuki: Soft enough to use as an eye blending brush, yet dense enough to use as a foundation blending brush.

mini Flat Angled Kabuki: Combines the blending application of the Flat Kabuki with the contouring application of the Angled Kabuki, all packed into a mini for precision contouring anywhere on the face.

Pro Flat Definer: Best used to create a sharp and precise line to the upper or lower lash lines with gel, cream or powder liners. The bristles are soft but firm and have a sharp thin edge to help create a thin liner.

pro Concealer: Ideal to cover your spots, scars, discoloration, blemishes or concealing dark circles. Perfect to apply and blend your favorite concealer or color corrector in those hard to reach areas such as around the eyes and nose. The tapered bristles are soft but firm for a precise application.

Black Contouring Sponge: Designed for stippling and blending foundation, highlighter, contour with liquids, creams and powder cosmetics. Use the Flat Angled side to quickly blend contour cream or powder to the hollows of the cheeks, jawline and the neck to create the perfect contour.

Black Makeup Brush Case: This stylish, zippered top closure makeup bag is made of black faux leather that measures 9 1/2" X 4 1/2". The bag has a pink liner for easy cleaning.

Quality Details: Synthetic bristles, solid wood handle, double crimped copper ferrule, and does not shed.

Tips & Tricks

If you are using the brush to cover up a break out, make sure you wash your brush to prevent the spread of germs to other areas.
frequently asked questions
What other junkees say!
"This is the fourth time I have ordered product from Beauty Junkees and I have been thrilled each time. Quick and responsive service and fantastic quality brushes. I now only use Beauty Junkee brushes because they are so soft and durable and for such great prices!"
-kristine
"I've made several purchases now from Beauty Junkees and I have yet to be disappointed at all. Fantastic products at very reasonable prices. Looking forward to purchasing their entire line of brushes and sponges!"
-shanna
"LOVE! This is my 3rd set of Beauty Junkees brushes I've bought and I cannot say enough GREAT things about them! VERY high quality and comparable to my Mac brushes!! And such an EXCELLENT value! Will purchase again!!"
-kelly
"Beauty Junkee's products are top notch! Love the brushes, I have bought several of them and they last forever. They are some of my daily go to's and will be buying many more."
-suz